描述
Violin Gustavo Bellido – Fecit Anno 1998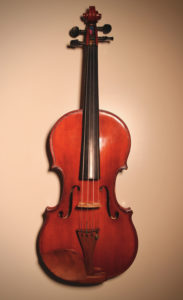 Wonderful violin built by the Argentine Luthier Gustavo Bellido in 1998.
Bellido has a long career as maestro Luthier and violin maker,
with more than 390 instruments built and sold around the globe.
He has being member of the VSA (Violin Society of America, USA),
has obtained the 1st Prize in Violin Construction at the
"II National Lutherie Competition of Argentina"
and participated and entered the catalog of the
"Xll Concorso Triennale Internazionale degli Instrumenti ad Arco
Antonio Stradivari" in Cremona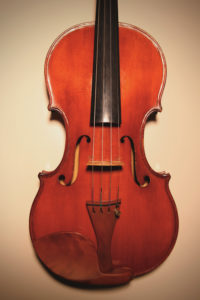 the youtube link below is a sample of the wonderful sound and development of the violin.
Violin Gustavo Bellido (soundcheck)
Tested and performed by the maestro Stefan Simonca – Oprita and the Violin Virtuoso Maria Marica from the orchestra "Les Dissonances"
(recorded at the Gieseking Saal – Saarbrücken University of Music "HfM Saar")